How to sell house or investment property in Maryland without agent and avoid paying 6 percent commission?
You are ready to sale your house and you need to sale home fast ;however, you don't want to work with real estate agent.
Maybe you have bad experience in the past with agents, or maybe you are just comfortable enough to handle real estate sale transaction on your own .
The best part is that you can save on real estate commission. Also you can make bigger net profit from house sale without agent.
Is it great to be in charge over the price negotiation process directly with the buyer?
Who is better than you know the house and can explain the potential buyer all great things about it.
The potential is great, but you don't have tools to go through real estate sale process.
You have energy and desire to negotiate the price; however you are not sure how to market property?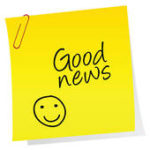 Good news! We have the tools which will help you to sale the property by owner and don't pay real estate commission.
Maryland Real Estate law protect both sellers and real estate agents . Both parties can enter into Exclusive Agency listing agreement.
Such contract will allow agent to market the property , but the seller will retain the right to sale by owner .
In another words, such listing agreement is allowing seller to hire agent ONLY for marketing job and pay for it ONLY flat fee .
The seller does not pay any seller-agent commission upon house sale.