How much is my house worth?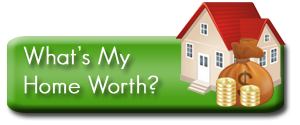 It is very important to price the house correctly. Price sales the house. Period.
First, you need to consider the marker situation in your neighborhood.  It can be done by comparing the SOLD, LISTED and PENDING homes nearby that are similar to your home size and condition.
Feel free to call  240-308-5434 or email [email protected]  to discuss comparative market analysis of your property, the CMA of the house.
Second, check the current completion on the market,   FOR SALE at this time properties, which are active on the market.  Walk and physically visit them, parallel the condition, the features, land lot, and the price.  Try look at the house as a buyer and compare with yours.
Third, get more familiar with the statistic information in your neighborhood about DAYS on the MARKET (DOM), the recent sales history, how long have these homes been on the market.
Now, time to price your house for sale by owner in Maryland.
Option 1.  . Price the house way above the average price in your neighborhood.   Result, the house will set on the market for a very long time with no activity. Even if the buyer is willing to pay the price, most probably house won't get appraised so high.  And we all back to square one. Loan will not cover the above the appraised value price. Seller will need drop the price or buyer will need to come up with extra cash to cover the difference.  Option 1 has probability to get the highest net profit from real estate transaction.
Option 2. Price the house way below the average price in your neighborhood.  Result in very high traffic of buyers and investors. It is the fastest way to sale your home. However, some buyer might get scared that something significant wrong with the house.  Work around is to wright proper description on MLS and explain to potential buyers why house is sold at lower price.  Option 2 has probability of the  fastest  the sale  of property.
Option 3.  Price in the middle. Since you are saving on seller-agent commission, by using FLAT FEE MLS listing, you still be get high net profit from the property sale.  Host many Open houses.  It creates good traffic of potential buyers and probably will reduce the DOM, days on the market time. Option 3 is very safe choice for home owners who are not in a rush to sale the property , but wants the heights possible sale offer.
We are here to HELP YOU!
Contact us  by phone : 240-308-5434 or email [email protected]