You have decided to sale your home and don't know where to start if you want to sale a house by owner.
You will need to take care of several things:
1. Legal part first. Make sure house does not have any liens placed against it . It is best to repay the debt before selling. Since the lien is attached to the property, most probably mortgage lander will refuse to finance such house and buyer can void the contract based on financial contingency. The seller will lose Earnest money deposit and valuable time on a market. We don't want the deal to fall apart just several days before closing . Title search can discover most lien on the property. I recommend to check with the Secretary of State's office for all Certificate of Lien Releases available and to stop by at the the county court house in which the house is located . The public can view all instruments related to land transactions recorded in the local county Circuit Court Land Records Department – land, financing statements, corporations, condominium plats, sub-division plats, liens, and judgments.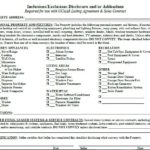 2. Prepare all Disclosure Forms to be Available to Prospective Buyers. You will receive all required Sales Contract forms and Disclosures with any of our MLS Listing Packages.
Inclusions / Exclusions Disclosure and/or Addendum ( Required)
Notice to Buyer & Seller of Buyer's Rights (Required)
Residential Property Disclosure and Disclaimer (Required )
REA – Regulations, Easements and Assessments Disclosure and Addendum (Required)
Copy of Current Tax Bill (Required)
Estimated Property Tax (Required)
Recorded Subdivision Plat (Required)
Utility Cost and Usage History (Required)
Lead Paint – Federal Disclosure of Lead-Based Paint and Lead-Based Paint Hazards for SALES(Required with pre-1978 properties.)
Lead Paint – Maryland Disclosure ( Required with pre-1978 properties ) and other.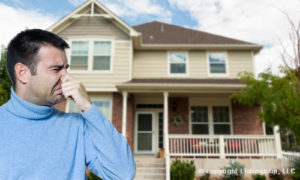 3. Clean the house. First impression is important. You need to decluttere the property. Potential buyers want to see the size of the house and feel like they are purchasing sufficient space. Make sure property smells good. If you want to make the best possible impression, spend some extra cash to hire a professional odor removal services. As soon as the buyer walks in , he can't see the entire house yet, but he can notice bad odor right away, which will create negative impression about property. We don't want the buyer to have a tour in your home and walk out knowing its Not the Right House because it smells like cigarettes , "old home smell", burned food or has pets odor- consider hiring professional odor removal service.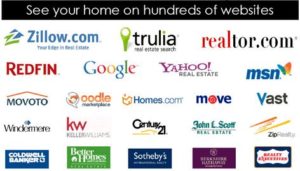 3. Market your Home. Advertise online, and do it smart. Marker your house within Local Real Estate Database MLS(Multiple Listing Services). Why to advertise on Facebook , local newspaper or Craigslist if there is not so much of our target audience, the serious financially strong buyers. Market your home among realtors who are currently working with pre-qualified buyers. Realtors search available for sale properties on MLS database, they dont search it on Facebook etc. We are offering MLS Listing Packages "for sale by owner" and Home Selling Tools. Moreover, all data from MLS database is populated to Zillow, Trullia and all real estate brokers' websites.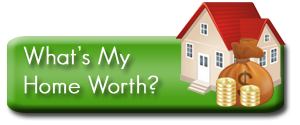 4. Find out how much your home is worth, the current market value . You can hire an independent appraiser specialist to write you a report (average price is $450) about your home or you can request us to provide you with CMA marker analysis in your neighborhood which is included for FREE at any of our MLS Listing Packages.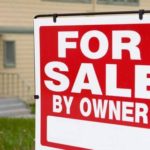 5. Host an Open House. Prepare to meet the potential buyer with color flyers about your home. Let them walk around the house and later ask feedback. According to the response probably give them a second tour with more details about the property . Before they leave , offer the color flyer to take with them. It will help them better to remember the house and its main futures.
6. Negotiate the offer and terms of the contract directly with the buyer or through buyer's agent. Use counter offers, and kick out clause or first right of refusal if the buyer's offer is contingent on selling a home. Feel free to call or email if you need any real estate guidance 240-308-5434 or email [email protected]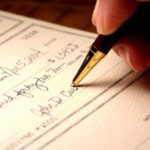 7. Make sure that EMD check(usually 1-3% from selling price), the earnest money deposit is actually deposited at escrow account or with Title company. Make sure check is cleared . We don't want surprises at closing .
8. Cooperate with Property Inspection if buyer scheduled one. Provide access to the house during inspection.
Ordinarily, sellers do not need to accept a buyer's request for repair; however, buyers can also cancel the contract based on inspection contingency. It would be wise to find a compromise and negotiate again.
Seller is entitled to a copy of the home inspection report if the buyers asking some repairs.
Seller can reject to make repairs, and offer some closing cost credit.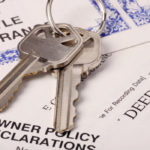 9. Communicate with title company. They will inform you when it records the deeds. Check the contract terms regarding the possession of the house. You might need to move out same day of closing or some time after/before.
 

We are here to help!

Contact us by phone 240-308-5434 or Email with your questions.